Metaverse-Like Electric Flying Car is Now For Sale it's Damn Sexy
Alef Aeronautics have done something wild. Their electric flying car will be off the production line and ready for pick-up in 2025. You can pre-order one now for $300,000.
Alef Aeronautics  is a tech company based in Santa Clara, California. The founders of Alef have been working on their flying car since 2015. Strangely, 2015 was the year that Back to the Future predicted that the flying car would be a thing.
Traffic annoys everyone on earth. No one loves traffic. So Alef Aeronautics set about creating an alternative transportation solution. And not only would it fly, but it wouldn't be a polluting beast of a thing either. This is slick as hell.
The "Model A" car is the only flying car with both street driving and vertical take-off. Yep, you can literally take off from the street and fly to where you need to be.
It is nothing short of the Metaverse creeping into real life.
Not only that, the flying car has all of the size dimensions needed to fit into existing infrastructure. It can stay in its lane and fit into normal car parking areas. And of course, into your garage.
And if you order now, it is estimated that you will take delivery of your new metaverse-like car in Q4 of 2025.
Alef has been test-flying and test-driving a full-size prototype since 2019.
Alef: Flying Range
Think of all the weekend getaways you can go on without having to take a domestic flight.
So what is the range? The Alef "Model A" has an on-earth driving range of 200 miles / 320km. And if you are in the air, it has a flight range of 110 miles / 170km.
As always, early adopters will be a little burned, as follow-up models that are planned will offer much better efficiency and pricing.
Alef is working towards a four-human carrier sedan, dubbed the Alef "Model Z." It is scheduled for 2035 priced at $35K, according to their press release. Perhaps that is a typo, and it is meant to be $350K. But if it is really $35,000 then we will all be roaring around the clouds like speed demons. The Model Z will be able to fly 300+ miles. And when on earth, it will have a driving range of around 220+ miles.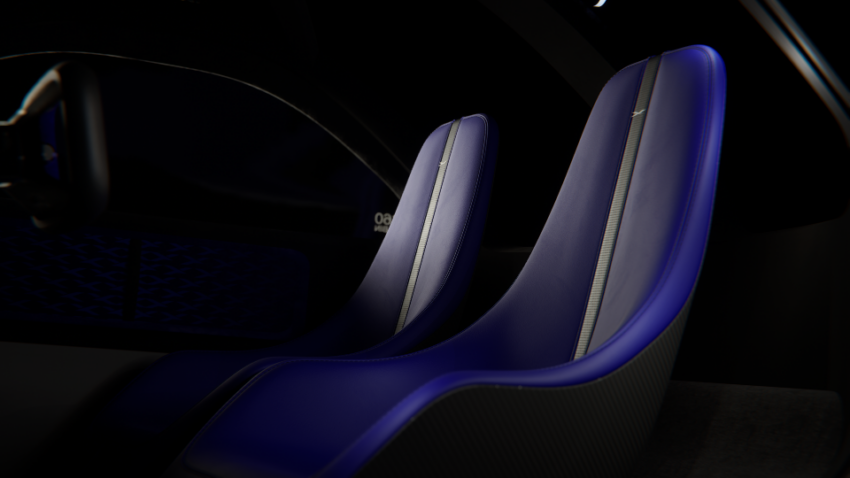 Super specs
The specs are craaaaazy. They include a "distributed electric propulsion system, no exposed propellers, extensive software flight stabilization and safety system, elevon stabilization system, and all-wheel driving. Key safety components include triple to octuple redundancy of all key components, real-time thousand-point diagnostics, pre-flight reject start diagnostics, obstacle detection and avoidance among others."
GO AHEAD AND TAKE MY MONEY!
Alef Personalities
The Alef founding team has some interesting personalities in it. Constantine Kisly, Oleg Petrov, Pavel Markin, and Jim Dukhovny have been involved in engineering and technology development their whole careers. Early investors include Tim Draper – one of the first venture capitalists to get involved with Tesla. Ford Aerospace alum Dr. Anthony Tether is involved. NBA star Luis Scola is in the thick of it. And Bugatti designer Hirash Razaghi is knee-deep in it. In fact, he has designed the car to look like a Bugatti on steroids.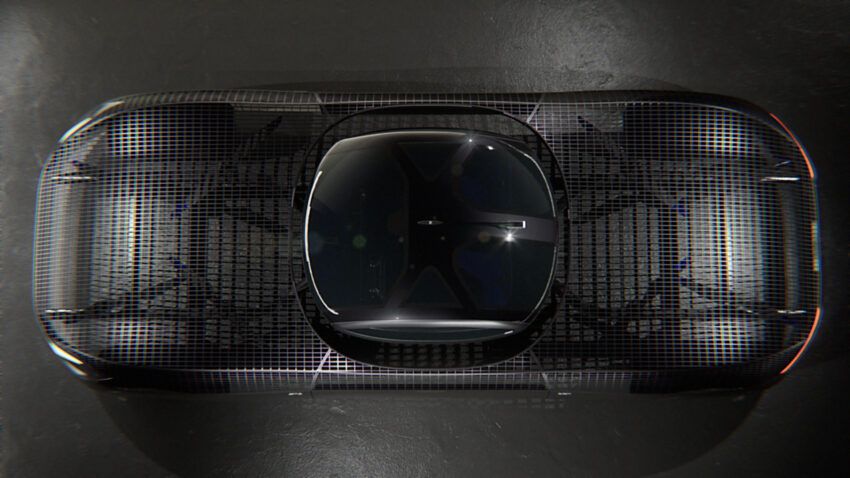 CEO Jim Dukhovny said, "The Alef Model is a modern solution for both urban and rural transportation needs in the 21st century because it is the fastest and most convenient transport ever created from the point of origin to the final destination. By enabling consumers to choose driving or flying mode, the Alef flying car allows the optimal path depending on road conditions, weather and infrastructure."
Already, companies are working on using the blockchain to stop everything in the sky from crashing, so don't stress about that too much.
To be on the waiting list for this impossibly cool electric flying car, you have to put money down – $150 for a place in the regular queue or $1,500 for a priority place in the queue. I know which one I am signing up for.
Got something to say about Alef Aeronautics and their electric flying car or anything else? Write to us or join the discussion in our Telegram channel. You can also catch us on Tik Tok, Facebook, or Twitter.