AI, Binance Trouble and Bitzlato Boss Jailed
Crypto News: Here are the most popular stories from across the cryptosphere as featured in BeInCrypto this past week.
Top 5 AI Crypto
One of our most read stories over the last week dealt with a subject likely to gain some traction this year: artificial intelligence cryptocurrency. A relatively new type of digital currency, AI crypto enables users to create and use AI-powered applications on AI platforms. BeInCrypto covered the top five AI crypto for the coming year.
Some of these open-source protocols are used for more specific purposes such as Ocean Protocol and SinguarityNET. The former allows for the secure exchange of data, while the latter enables developers to monetize AI services on a distributed network.
Numeraire powers the Numerai software platform, which operates in the same fashion as a hedge fund portfolio management platform. Finally, Fetch.ai and DeepBrain Chain facilitate digital development through automation and infrastructure provision on a blockchain-based AI computing platform.
Signature Drops Binance
Just weeks after the launch of a federal investigation, Binance was facing more difficulty again this week. The world's largest cryptocurrency exchange by volume informed its users that SWIFT payments would be restricted from Feb. 1. 
Due to an unnamed banking partner, customers will not be unable to buy or sell cryptocurrencies via SWIFT under $100,000. The banking partner was revealed to be Signature Banking who restricted access for all of its "crypto exchange clients." Binance stressed that it was "actively working" to find an alternative solution for the SWIFT U.S. dollar situation.
Digital Yuan Development Gathers Pace
China has been making inroads with the adoption of its central bank digital currency (CBDC), or digital yuan. The government released the latest digital yuan app for iOS and Android users last year. Since then, it has been steadily increasing in adoption in more than 20 cities across the country.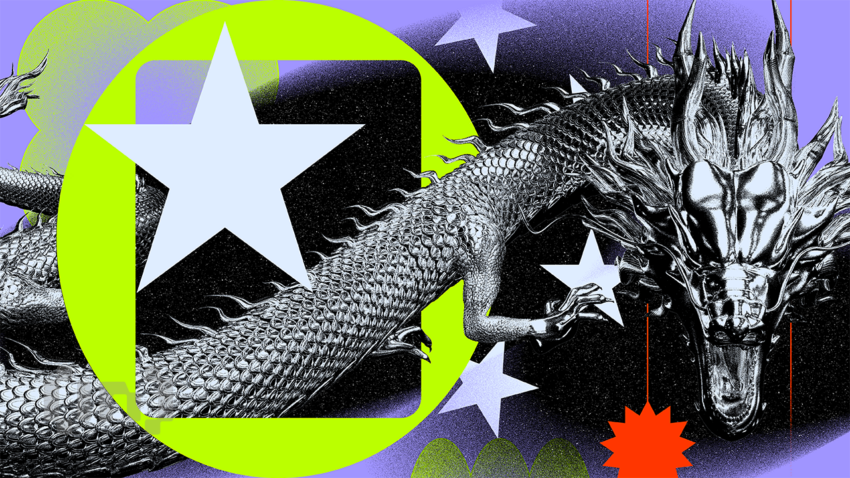 China is developing the platform so that users can use the CBDC to acquire securities via the mobile app. Developers of the digital yuan payment app have now also enabled offline functionality, which has proven useful for consumer adoption. However, given the known surveillance and repression of the government, the system also raises a host of privacy concerns.
DoJ captures Bitzlato
The Department of Justice (DoJ) announced the arrest of Russian cryptocurrency exchange Bitzlato founder Anatoly Legkodymoin in Miami. The Bitzlato founder was charged with "conducting a money transmitting business that transported and transmitted illicit funds and that failed to meet U.S. regulatory safeguards, including anti-money laundering requirements."
According to U.S. Attorney Breon Peace, Bitzlato had solicited itself as a laundering vehicle to criminals, and consequently garnered hundreds of millions of dollars' worth of deposits.
"The defendant is now paying the price for the malign role that his company played in the cryptocurrency ecosystem," Peace said. If convicted of operating an illegal money transmitting business, Legkodymoin faces a maximum penalty of five years in prison.
This Week in NFT Sales
This past week saw middling sales for non-fungible tokens (NFTs). Daily sales channeled between $12-$17 million, while the number of sales kept between 13,000-15,000. Bored Ape Yacht Club (BAYC) once again topped the collections rankings, with sales down to $40 million this week. 
Crypto Coin News
Two cryptocurrencies saw extraordinary gains this past week, while the other three among the top five were no slouches either. At the top, the value of Threshold (T) increased by 150.28%, followed by Aptos (APT) with a 135.77% appreciation. In the following places came Fantom (FTM), eCash (XEC) and Axie Infinity (AXS), with gains of 57.41%, 57.41%, and 39.67% respectively.
On the flip side, SingularityNET (AGIX) had the hardest week, decreasing in value by 18.95.%. Others saw mild depreciation, with Helium (HNT) down 5.22%, Casper (CSPR) -4.78%, Bone ShibaSwap (BONE) -2.03%, and Kyber Network Crystal v2 (KNC) -1.98%.
Whatever You Quant
Our senior analyst Valdrin Tahiri discusses some serious bearish scenarios for Quant (QNT), despite the ongoing market uptrend this week.
Disclaimer
All the information contained on our website is published in good faith and for general information purposes only. Any action the reader takes upon the information found on our website is strictly at their own risk.